hi dave,
i am very happy that you are still reading and learning about computerchess.
i remember the good old years very good.
i still have, like many others, many dedicated chess computers.
in an interview you once said 2009, that the last year you produced a machine for novag was long time ago, 10 years. that would have been
1999. of course we are interested to know, how novag was capable to produce different kind of machines without you and your help AFTER this.
e.g. Citrine comes to my mind.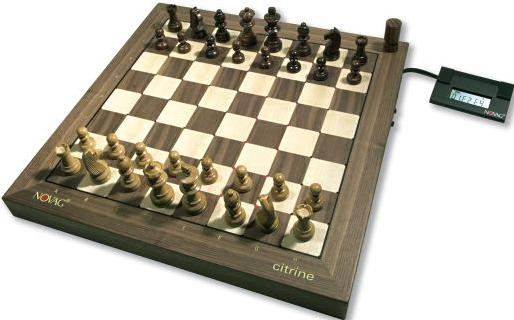 it came out 2006
cpu H8/3687
type 16 Bit
20 MHz
RAM 3 KB
ROM 56 KB
book 24.000 half-moves
did you sell them the rights to continue the development of your sources, or how was that possible ?
Another interesting question to me is, what has happened with the
Super-Constellation program.
There was the Constellation-Expert machine, right after the Superconny in wood. but it played a little different IMO than the cuperconstellation.
not so exciting.
later i often wondered if you used the superconstellation core in one of the 6301 or even in the H8 machines too.
can you explain how much the development of those constellation and super-constellation programs changed over the years into the 6301 and H8 machines that followed later ?
i once wrote an article about the differences in Super-Forte A/B/C.
the super-forte C was really a very strong playing 8 bit program.
i also thought the 6800 hardware was a very good platform and that the software on this machine played some excellent chess.
i did not really liked the H8 programs with those little RAM amount.
they often had lack of understanding. maybe a reason was the small amount of memory that was used ?!
best wishes,
Thorsten Czub