I really want the 32-core or even 64-core Threadripper, but the 32-core is still scarce and the 64-core not out yet.
Meanwhile I have built a Ryzen 3700x system. This will be mostly for running Arasan on ICC:
MSI B450 Tomahawk Max motherboard
CORSAIR Vengeance LPX 64GB (4 x 16GB) 288-Pin DDR4 SDRAM DDR4 2400
SAMSUNG 860 EVO Series M.2 500GB SSD
MSI Gaming GeForce GT 710 2GB Low-Profile Graphcs Card
Fractal Design Meshify C Black ATX Mid Tower Case
couple of extra Noctua fans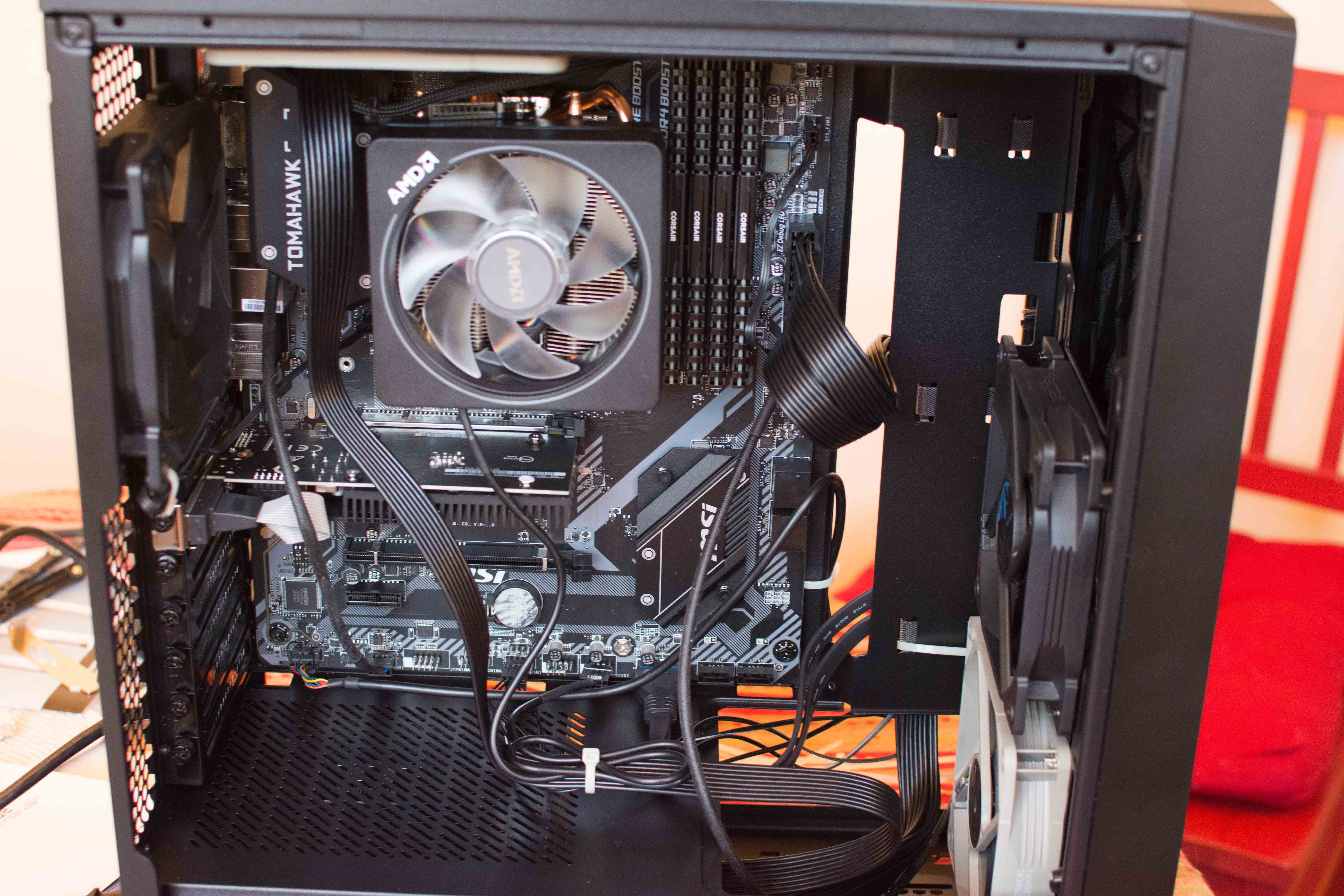 This is a "conservative" system - older but solid MB, no overclock, no high-spec RAM, etc. Low-end graphics card because I am not going to run any NN engines on it. This is the easiest build I have done in a long time. Everything just worked the first time.
This 8-core box gets about 70% of the NPS of my 24-core Xeon 2690v3.