Most of the WinBoard/XBoard stuff I have been working on in 2015 has now been completed. This means we are ready for a new release, which will be version 4.9.0. We are currently waiting for the translation files to come in from the various GNU translation groups.
Although this will be accompanied by a WinBoard 4.9.0, this will not be spectacularly different from 4.8.0 for people only interested in orthodox Chess, as much of the stuff I have been working on was aimed at making XBoard's general variant handling more powerful. The EPD test-suite capability ight still be interesting, however. Most other work went into improving the XBoard GTK build, making it possible to leave the Xaw era finally behind us.
I already put up the
What's New page
for XBoard 4.9.0, which gives an elaborate description of all new features. Apart from a lot of bug fixes, these are:
New features in this release

EPD test suite capability
Instant help by right-clicking dialog texts (XB)
Editing castling rights when setting up a position
Use mouse wheel to select piece during position setup (XB)
Allow engine to pop up its settings dialog
Specifying ultra-fast games (XB)
An option to install board themes from packages (XB)
Using a single-button mouse for position setup
A special directory for start positions
Allow terminal-less ICS play (XB)
Sound warnings in analysis mode on new PV
Fonts changable through the GUI (XB)
Automatic adapting of fonts to board size (XB)


New variant support

New piece types (mostly in XB)
Allowing more than 26 piece types in one game
More flexible piece promotion
Restricting promotion choice through a new WB-protocol command
New configurable move types
Inscribing pieces with text
Setting rules from the command line
Support for inaccessible squares
Loading of Shogi games in .kif format
For those who already want to try it: the latest sources are on
http://hgm.nubati.net/cgi-bin/gitweb.cgi
. (Remember you have to start with ./autogen.sh before the usual./configure, make,sudo make install when you are building a git snapshot!)
I will put together a new binary package for WinBoard 4.9.0 soon, so people could try that out too.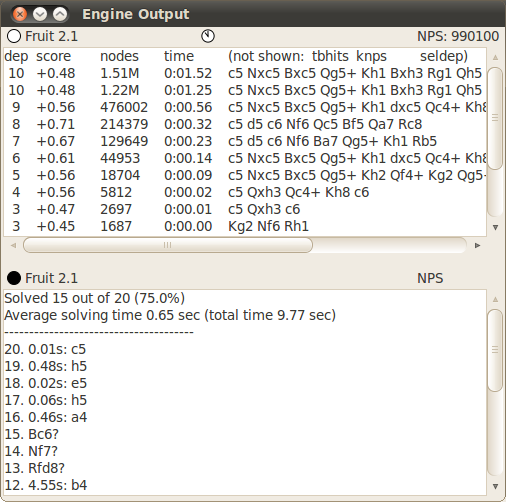 Running an EPD test suite